In my own life I have found that true generosity flows best when I have understood and experienced the Ultimate Giver. The New Testament is full of descriptions of God as the Ultimate Giver. For example: Every good and perfect gift is from above, coming down from the Father… (James 1:17); …the gift of God is eternal life… (Romans 6:23) We love because God first loved us. (1 Jn. 4:19). Our generosity toward God and others is best expressed as thanksgiving to a wonderfully generous God.
One of my prayers for Life Church Portlaoise is that we will be a people full of knowledge and experience of God's generosity toward us. I am confident then that we will be known as a people who overflow with joyful generosity toward God and others.
Grace and Peace,
Noel
P.S.  During our last two Sundays there were two messages spoken on this very topic. The first was from the Old Testament story of a widow woman who was on the verge of losing everything and how God intervened (Give God: Great Expectations) the second was from the New Testament of the example Jesus and the Apostle Paul gave us through a lifestyle of giving. (More Blessed To Give Than Receive.)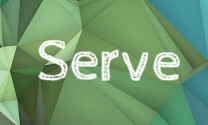 There are already dozens of people who faithfully serve in a multitude of ways at Life Church. From Life Group leaders, Kids ministry teachers,  musicians and singers to greeters and building cleaners. If you are interested in finding out how you can be a part of serving with us, please take a minute to fill out the form we have made especially for you.
http://portlaoise.lifechurch.ie/service-opportunities/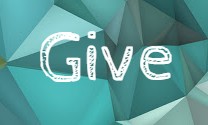 You may not know that there are a variety of ways to give financially. This link to our website explains the various options such as online giving, direct debits, as well as a brief description about tax relief donations.
http://portlaoise.lifechurch.ie/give/